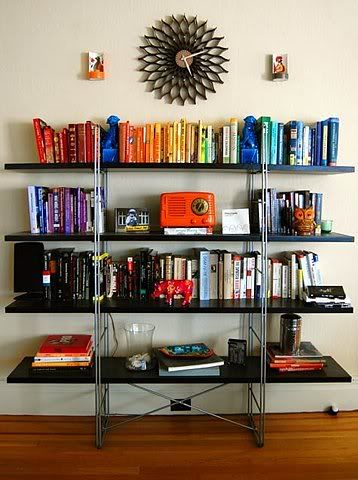 "You don't have to know anything about art in order to understand it. That's one of my favorite things about this."
-Chris Cobb
I have a little project for you, if you're bored. Arrange your bookshelf by color, like the artist Chris Cobb. He organized over 22,000 books in a second hand bookstore by spine color! Read more
here
, check out
this
interview, and check
this
out for even more info.